my very good friend Jessica from Sebastian Design has generously decided to sponsor a giveaway this week!!
Jessica is incredibly talented and makes all kinds of jewelry in her shop

[i have the ring in turquoise. i LOVE it!]
her "specialty" per se is making these beautiful nursing/feeding bracelets
that keep track of nursing times, diaper changes or used as a third trimester kick counter
and it does all this while still being a very fashionable accessory
today Jessica is giving away these beautiful feather earrings to one lucky winner!

the earrings are an etched, bronze feather with a beautiful pink Czech glass bead
lovely right???
to enter:
1. become a public follower of and here's to you, Mrs. Robinson
["Follower" gadget should be working now so please click it :)]
2. tell me what superpower you wish you could have
(me and the Mr. had this conversation on my birthday. so now i'm curious of others)
extras:
(leave a comment for each)
3. "LIKE" Sebastian Design on Facebook and tell her Mrs. Robinson sent you
4. Blog/Tweet/Facebook about the giveaway (@mention Sebastian Design/me and send me the link)
5. add the Sebastian Design button to your blog (and send me the link)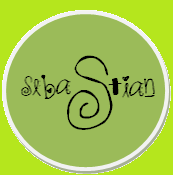 [5 possible entries]
winner will be announced Friday
GOOD LUCK!