today i'm headed up to Salt Lake to go to the Shine Event!
i hope to be able to meet some of you there as we spread the shine
:)
so for your lazy, Memorial Day weekend pleasure, here are some great links you MUST check out:

for all that Tahnie is going through, i have never met someone more positive, more full of life than her!
i love her sweet reminders to be grateful for the lives we have and the people who we love that bring us the most happines. if you haven't read her blog then i don't know why you have waited so long. you NEED to read her powerful story!

i love the new Work On You Wednesdays that Our DIY Diaries started!
and the latest video they shared about relationships is hilarious and very helpful :)
if you haven't checked out their series, be sure to do so because it really is helpful and so needed in all our lives!

my friend Whitney from Sew Much 2 Create turned this fugly shirt….
into this freaking cute skirt!!!


um…. WHAT?!!?
SO CUTE!!!!
just the fact that she could see the potential in the skirt is beyond me.
Whitney has skillz up the wah-zoo and her blog shows off a lot of her awesome tricks.
be sure to check it out and be amazed!


i love this 3 disc handstamped necklace from Cassie's shop!
it is such a sweet & simple reminder to enjoy life and not to let things get you down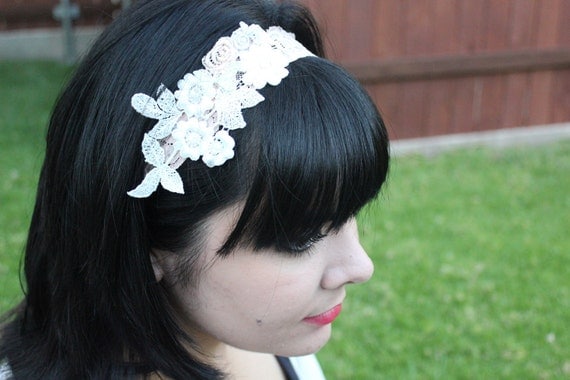 i'm in love love LOVE over this headband!!
at first i saw that it was a little girl headband and i thought, "oh man!! i always get gypped!"
then when i saw Monique modeling this for us older women i got so excited!
i think it's absolutely gorgeous.

i am seriously dying over this amazing triangle quilt Rachel made!
it is SO incredible and the colors are absolutely gorgeous!
i wish i had some kind of sewing skills to i could replicate that.
or i wish Rachel still lived near me so can make me one.
i love it so so so so much!


love these geometric nails from Izzy over at Jar of Feathers!
someday i'll have enough alone time to try them out myself :)


these succulent boutonnieres that Alisha made are awesome!!
i love succulents and i'm pretty sure they are probably the only plant i can even keep alive.
so i absolutely love this idea of making them in boutonnieres!
so cute! Alisha, you are so creative :)
and the winners of the Net Nanny giveaway are…
#1: Sarah from Journeys of the Zoo
and
#5: Alexis from Alexis Laughs
CONGRATULATIONS!!
please email me at mrs.robinsonblog at gmail.com to claim your prize!
and for the rest of you, remember you still have a chance to win some great prizes in the May Group Giveaway!
happy Memorial Day weekend to everyone!