hey guys! i feel so incredibly honored to have Ashley from The Shine Project posting on my little blog today! i am sure you all are avid readers and lovers of her incredible blog because she truly is an amazing example to us all. i am so grateful that Ashley has taken the time to share her story with us today. she is honestly one of the nicest & most inspirational women i have ever met!!
so here's Ashley!
-----------------------------------------------------------------------
I created The Shine Project at the beginning of this year to motivate others to go after their goals, and spread their light to others. I believe that service is the best way to feel happiness and love in our lives, and I created SHINE necklaces to help remind us of our daily purpose. Money from each necklace sold goes into a scholarship fund to help inner city high school students go to college. You can read more about that
HERE
and
HERE.
The Shine Project is in the process of becoming a Non-Profit organization so that thousands more students can have a positive future.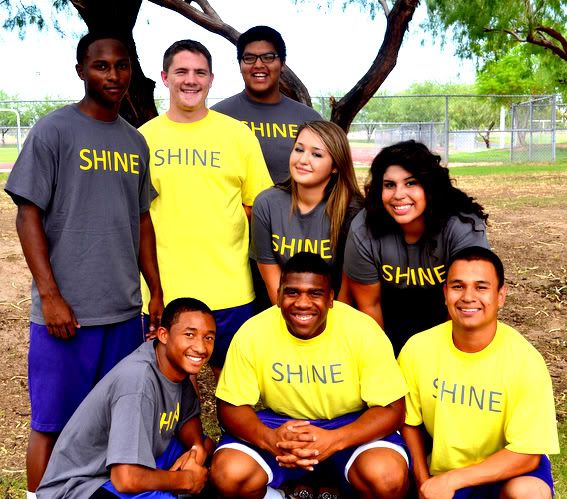 I believe that no act of kindness is too small or insignificant to perform.
I believe that it's when we feel the most inadequate
that we're able to grow and rise above ourselves.
I believe in miracles. Not because they happen out of nowhere,
but because hard work brings blessings that would otherwise not come.
I believe in reaching goals. Pushing yourself when you feel like you've
reached your outermost limits is how you obtain what you want.
I believe in learning who you are through serving other people.
You can see your potential and abilities when you're using them
to lift and teach others.
I believe that nothing is impossible.
Today, one of you will win a SHINE necklace. And guess what, Megan bought the necklace to give to you because she wanted to give back. So, so sweet.
ALL of you will receive 10% off of your total order!
Go
HERE
to see more shine necklaces and order information. There are even options to personalize your necklace with dates and initials...and are affordable holiday gifts! In your email order, write Megan10 for your code.
Here's how to enter (Leave a comment for each!):
1. Comment below with who you'd give shine necklaces to
For extra entries:
2. Follow The Shine Project blog
HERE
3. Like The Shine Project on FB
HERE
4. Follow And here's to you, Mrs. Robinson blog
5. Like Mrs. Robinson on FB
HERE
I cant wait to meet all of you!