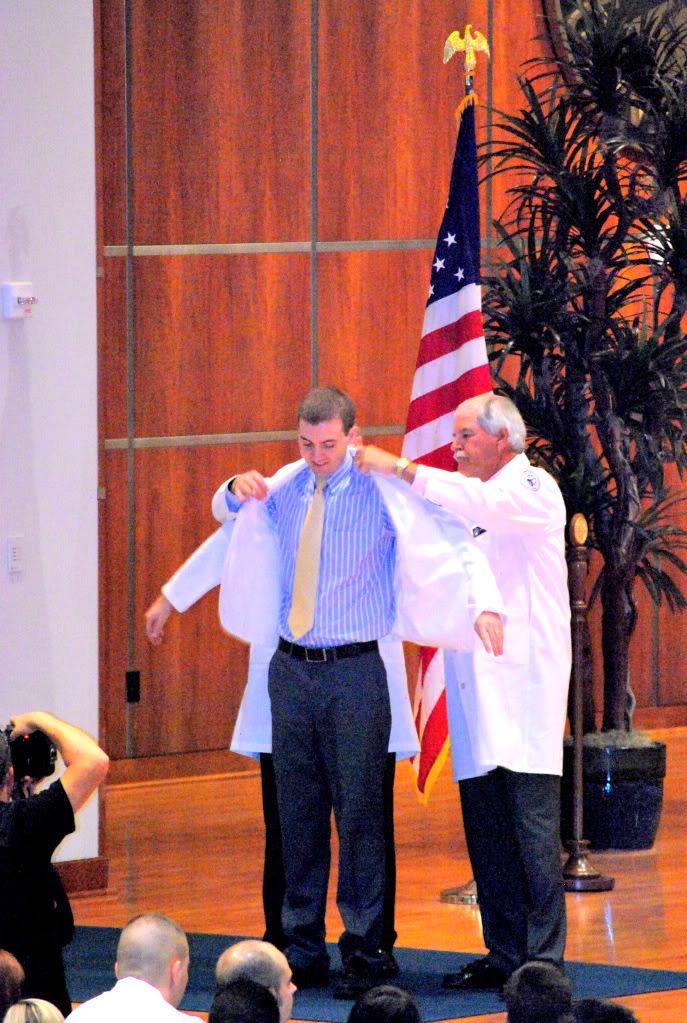 at the beginning of the month, Adam had his White Coat Ceremony for dental school.
it wasn't anything incredibly long or super extravagant.
it was just a perfectly, simple ceremony to honor the students in their newest, and biggest, endeavor.
when the dean spoke about the importance of the white coat i couldn't help but get a little emotional.
all of a sudden it hit me that we were finally here,
the place we had been sacrificing and working hard toward for the last 3 years.
we actually made it!
i'm so so so incredibly proud of Adam and all his hard work, dedication, & determination.
it has not been easy for all of us as we started this journey
and i know it's not over.
[3.5 + more years]
but Adam has been so amazing through it all & i'm so impressed by him every day.
i have said this before and would say it again,
i knew Adam was a great guy before i married him
but i didn't fully realize how awesome he was until experiencing all the ups & downs of life together.
i wouldn't want to go through it all with anybody else.